Featured event: Yoga for Survivors of Sexual Harm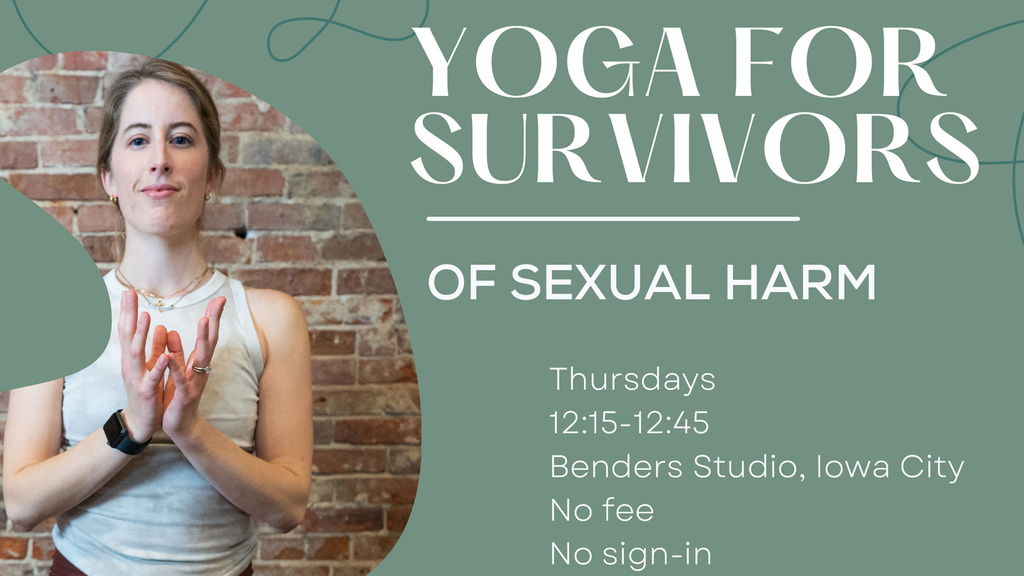 With instructor Mara Cheney
@lionheart_yogi
Thursdays, 12:15 - 12:45
Benders Studio, Iowa City
What to expect:
No fee, no sign-in (to maintain anonymity)
Clear boundaries
No touching
Choice: the ability to choose what you do and don't do with your body
Open and invitational language
Tools for self regulation
Class structure: orientation, grounding, centering, breathwork, gentle movement, rest, closing meditation mats, blocks, and other props available at no cost. Waivers must be signed but we will not track attendance. Space is available to store personal items.
Studio doors are locked during class so nobody may enter unannounced.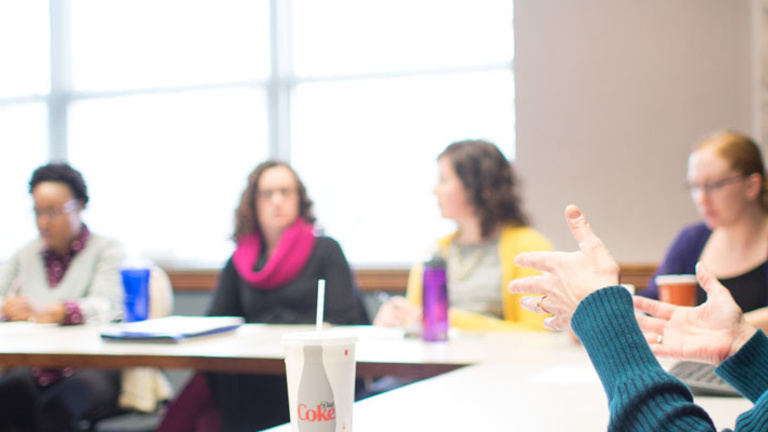 The University of Iowa is dedicated to eliminating gender-based violence and discrimination on campus, and we believe this can be accomplished, in part, by addressing how we collectively think about gender-based violence and discrimination.